Laura Corazza
Tenure track researcher
SSD: SECS-P/07 - economia aziendale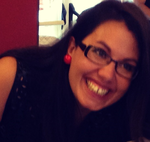 Contacts
0116706086
n/d
Corso Unione Sovietica 218 bis, Torino
First floor, central corridor, 2nd door on the left
At
Dipartimento di Management
Bachelor Program in Business and Management
Curriculum vitae
Curriculum Vitae (0.3 MB)
Research topics
Business ethics
Corporate Social Responsibility (CSR)
Social and Environmental Accounting and Reporting (SEAR)
Impresa sociale, innovazione sociale e misurazione degli impatti sociali
Stakeholder engagement
Research projects
Activities in agenda
Academic bodies
Office hours
Cari studenti,
di norma preferisco ricevere su appuntamento, per poter venire incontro alle diverse esigenze di luoghi e tempi. Vi pregherei di contattarmi via mail a laura.corazza@unito.it
Sono sempre disponibile prima, in pausa e dopo le lezioni.
Dear Students,
Usually I prefer to schedule my office hour by appointment, to be free to accomodate all my students' needs in terms of location and hour. I would like to kindly ask you to, first, contact me by email writing at laura.corazza@unito.it
I am always available before and after a lecture, as well as, during the break.