Letizia Coppo
Research fellow
Contract Professor
SSD: IUS/01 - private law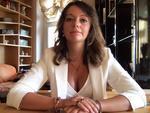 Contacts
At
Dipartimento di Giurisprudenza
Bachelor Program in Business and Management
Corsi di Studio del Dipartimento di Giurisprudenza
Dottorato di ricerca in Diritto, Persona e Mercato
Curriculum vitae
Curriculum Vitae (0.2 MB)
Research topics
CONTRACTUAL GOVERNANCE OF REMEDIES
Through the last centuries, contract law has been facing deep transformations. The advent of a supply-chains economy, catapulting bargains into a financial and cross-border dimension, the increasingly free circulation of Anglo-American contractual models all over Europe and the development of the so called 'relational contracts' have put the traditional system of contractual remedies on trial. Mostly termination - either for breach, or force majeure, or hardship - has proved incapable of finding effective solutions to the criticalities that such complex contractual relations may raise.
Within this framework, traditional remedies can either die or evolve; and revolution needs to come from the contract itself. Inspiration will be drawn by a recollection of the most widespread remedial clauses in international commercial practice and by a look at foreign, mostly common law, solutions. But the compliance test of such clauses with the principles and mandatory provisions lying at the core of the system will be just a cue. Whereas the real fil rouge of the current dissertation will be the questions if and to what extent party autonomy can derogate from the remedial provisions set out in the Italian civil code.
First of all, it will be a matter of assessing the parties' power and limits in reshaping the traditional grounds for remedies. Secondly, it will be a matter of analysing if and how grounds and remedies can be shuffled, how such strict correspondence between certain grounds and certain remedies designed by the legislator can be broken.
Thus, the first part of the dissertation will deal with liability and risk allocation clauses; in other words, clauses that fix the threshold between breach and faultless changes of circumstances, either widening the scope of the first and narrowing the scope of the latters (chapter one), or doing the opposite (chapter two). The second and final part of the dissertation will deal, instead, with sole or exclusive remedy clauses (chapter three). After a brief excursus on the general inclination to the preservation of bounds shown by the civil code, the analysis will focus on no-termination and no- specific performance agreements.
20/11/2017-26/11/2017 - Visiting Researcher presso Westfälische Wilhelms-Universität Münster e European Legal Studies Institute - Universität Osnabrück (Germania)
01/12/2016-01/01/2017 - Visiting Researcher presso Westfälische Wilhelms-Universität, Münster (Germania)